Creative Director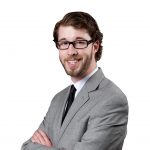 David is in charge of managing the Communications Department at the Freedom Foundation, working in collaboration with the team to produce all of the media we release.

David is also in charge of our website, FreedomFoundation.com, managing the content and layout as well as having designed and built the site.

Graduating from Seattle Pacific University, where he earned a bachelor's degree in audio technology, David has worked with various local bands across Washington state, as well as many national acts. In his video career, David has produced projects for Nike, Microsoft, and Amazon, Mashable, and MasterCard.

His hobbies include photography, writing stories, cooking, coffee, and enjoying life with his friends and family.