Administrative Assistant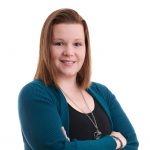 Billie Ortega-Ortiz joined the Freedom Foundation in June 2013. She provides general administrative support, including answering phones, greeting visitors and members, and assisting with the maintenance of our member database.

Before coming to the Freedom Foundation, Billie worked in real estate, office management, sales and motivational speaking. She enjoys volunteering in various areas with a focus on veterans.
Author - Billie Ortega-Ortiz
Sorry, there are no posts found on this page. Feel free to contact website administrator regarding this issue.