Ohio Director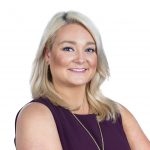 Lindsey Queen is the Ohio Director at the Freedom Foundation. Based in Columbus, Ohio, Lindsey will work to further the Foundation's new and exciting expansion into the Midwest. A native of Decatur, Georgia, Lindsey came to Ohio to earn her Bachelor's degree in Politics and Government at Ohio Wesleyan University. Lindsey has experience in both State and local government, as well as Public Affairs and Lobbying for various statewide non-profit organizations.
Lindsey will lead outreach, fundraising, legislative and litigative strategies to promote and build the Freedom Foundation's mission in advancing individual liberty, free enterprise and limited accountable government. In her spare time, Lindsey enjoys spending time with family and friends, training for half marathons, cooking and traveling.
Sorry, there are no posts found on this page. Feel free to contact website administrator regarding this issue.