Washington Outreach Coordinator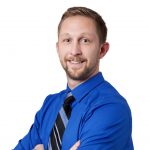 Before coming to work at the Freedom Foundation, I worked for the Department of Agriculture where I supervised and helped coordinate efforts between federal and state agencies, tribes and volunteer organizations around the Puget Sound.

My journey from government into the nonprofit began in 2007 when I heard a speech from an honest Congressman running for president. I had many experiences with coalition building, training and organizing volunteer activists to maximize their effectiveness.

I am passionate about freedom and when I'm not working to educate home health care and child care providers about their rights Constitutional rights to opt out of paying union dues, I am working with grassroots activists to bring increased transparency to local government.