Oregon Outreach Associate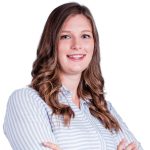 Rebecca Taylor is the Oregon Outreach Associate at the Freedom Foundation. Her responsibilities primarily include the communication portion of outreach by informing union members of their rights when it comes to their union membership.

Rebecca is a native of Birmingham, England. She is currently a senior and basketball player at Concordia University - Portland.