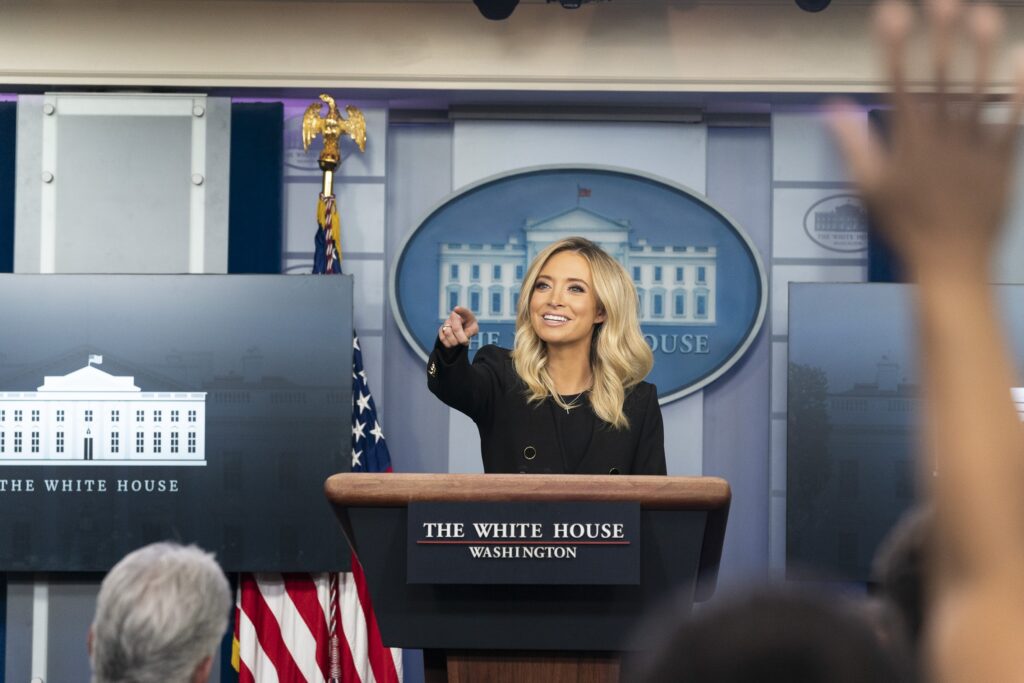 Who better to expose the extent to which government employee unions pull the strings of the current administration than the public face of the previous one?
The Freedom Foundation has announced that Kayleigh McEnany, White House press secretary for the Trump administration from April 2020 to January 2021, will be the keynote speaker at the organization's annual Oregon banquet.
The event is scheduled for September 25th at 6:00pm, Location to be announced at a later time.
"Kayleigh McEnany has seen the corrupting influence of public-sector unions up close and personal," said Freedom Foundation CEO Aaron Withe. "She understands it from the perspective of those who tried for four years to eliminate it and those who've spent their first months in office effectively handing unions the keys to the store.
"Her insights will be uniquely valuable to anyone concerned about the direction of the country," he said.
Kayleigh McEnany is appearing at this event only as a featured speaker and is not asking for funds or donations
---
SOLD OUT
We are happy to announce we are sold out of tickets for Freedom Foundation's Oregon Banquet featuring Kayleigh McEnany. We are excited to see you all there!