Oregon Policy Analyst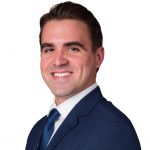 Ben Straka serves as the Oregon policy analyst for the Freedom Foundation. His responsibilities include an array of policy research and reform efforts, primarily centered around labor relations, education and government transparency within the state of Oregon. In addition, he provides support for the Freedom Foundation's Oregon Outreach program and works closely with the rest of the Oregon team to hold local governments and public-sector unions accountable to state residents.

Ben joined the Freedom Foundation in May 2016. He is a native of Eugene, Ore., and a graduate of Corban University, where he studied political science and business.