Executive Assistant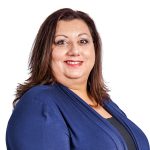 Sherry Elliott is the Executive Assistant to our CEO, Tom McCabe, and serves as part of the Development Team at the Freedom Foundation. She gathers prospects and donors from around the state and coordinates meetings for our CEO to further advance the mission of the Freedom Foundation. Sherry has over 24 years of government, business, and non-profit experience and is a veteran of the U.S. Air Force.

Sherry was born in Massachusetts, but grew up in California. She relocated to Washington state with her husband and family in 1997. She is known by her friends and family for her cooking skills and has created a private chef business from it that she does in her spare time. She is also an ordained Pastor at Capital Christian Center where she was on staff for 16 years and now serves as a volunteer.
Sorry, there are no posts found on this page. Feel free to contact website administrator regarding this issue.