Oregon Outreach Coordinator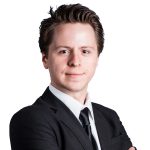 Tony Walker is the Oregon Outreach Coordinator at the Freedom Foundation. He leads the Oregon canvassing team in reaching out to public employees. He is determined to bring transparency to every public employee in Oregon about their constitutional rights and to hold the government and government unions accountable for their misuse of the peoples trust.

Tony is an Oregon native and spends his free time with his wife and daughter.