The Freedom Foundation has announced Connor Hines will join its just-opened Ohio office as outreach director.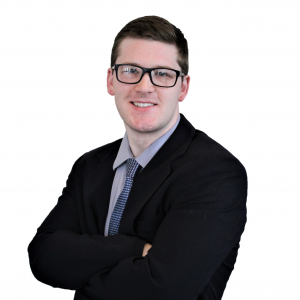 A nonprofit, nonpartisan public policy organization specializing in exposing and eliminating the abuses of public employee unions at every level of government, the Freedom Foundation has offices in Washington, Oregon and California. Its Ohio branch was launched in October and an office in Pennsylvania followed in February.
Hines, a native of Westerville and a graduate of John Carroll University, previously served as regional field director for the Republican Party of Wisconsin and as campaign manager for the Ohio House Republican Organizational Campaign Committee (OHROCC).
With the Freedom Foundation, he will be responsible for establishing a grassroots organization of Freedom Foundation supporters and for informing Ohio public employees of their rights under the 2018 U.S. Supreme Court decision, which allows government employees to have the choice to opt out of their unions and cease paying dues.
"Janus v. AFSCME was a landmark decision for the court," noted Lindsey Queen, the Freedom Foundation's Ohio director. "But unions would obviously prefer to continue acting as though union participation was still mandatory for millions of government employees. That's where we come in."
The Freedom Foundation's outreach program will entail contacting hundreds of thousands of  Ohio workers in person, by phone, email, direct mail and social media to inform them of their rights to opt out of their unions.
In Washington, Oregon and California, more than 70,000 government employees have opted out of their union since the Janus ruling was issued in June 2018. That's by far the fastest rate for any region of the country, and the obvious reason is the Freedom Foundation's work.
"Outreach is the foundation of what we do here," Queen explained. "Despite the Janus decision being a landmark case for our country, the message has been lost somewhere over the last year and a half. This is precisely the reason why we have brought Connor aboard our team. We are extremely proud of being the boots on the ground to help hard-working Ohioans keep more of their money in their pockets and keep those dollars out of grips of union politics."
She concluded, "The Freedom Foundation has a critical role to play in Ohio as it has in other states, and we are excited to have Connor Hines join our team and bring his experience and skillset to the table."