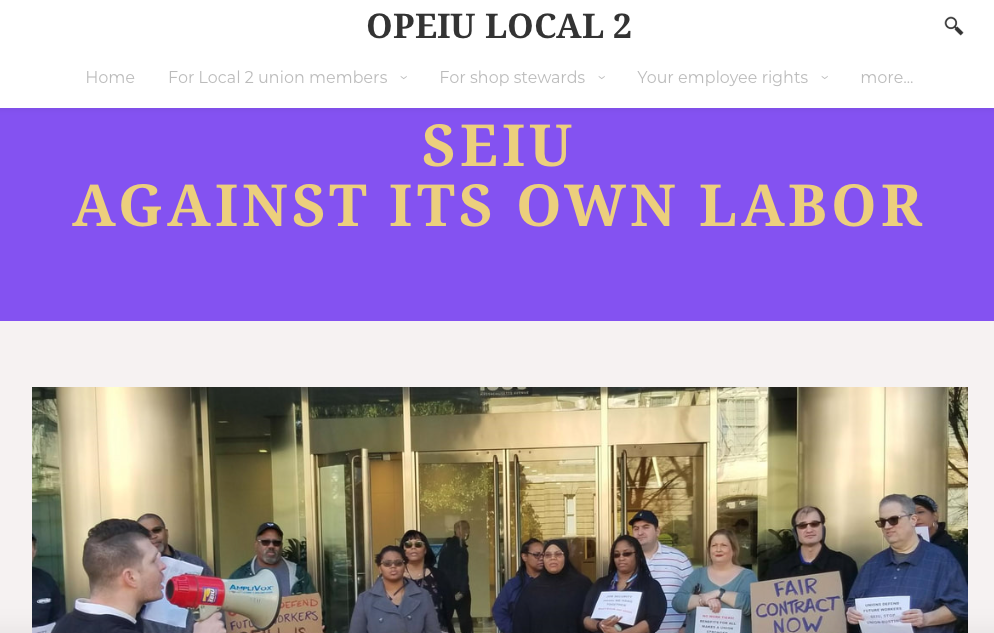 It appears the Service Employees International Union (SEIU) is getting a taste of its own medicine, and from employees at its very own headquarters in Washington, D.C.
SEIU has all too often resorted to unfair labor practice strikes, many of which involve fast-food chains, as the leader in the Fight for $15 movement. But in May, SEIU's own employees filed an unfair labor practices complaint with the National Labor Relations Board (NLRB), claiming the union wasn't acting in good faith.
Go figure.
OPEIU Local 2, the union representing the office staff at SEIU headquarters, has been in contract negotiations with the parent organization for at least eight months. Layoff protections lie at the center of the dispute for SEIU employees.
Under the contract offered by the union, employees having at least five years of service with SEIU cannot have their job eliminated without being offered another job. SEIU management claims it cannot afford to keep that strong job guarantee for new hires — a claim unacceptable to HQ staff.
"We want a fair contract that does not demand any concessions about layoff protections," said David Hoskins, OPEIU Local 2 chief shop steward.
According to the Huffington Post:
"The fight comes at a difficult time for organized labor, as some unions trim their budgets to deal with legal setbacks at the Supreme Court and in statehouses. The AFL-CIO, the leading labor federation representing 55 unions, is wrapped up in its own ugly scuffle with staffers in Washington, as management seeks the power to furlough employees."
The SEIU Local 2 website admits:
"Over the last five years, union jobs at SEIU and its pension fund have been cut in half: from 283 to 149. The remaining number of union workers represented by OPEIU Local 2 has declined drastically since 2005, from 171 members to 84. SEIU staff is now made up of 70 percent managers as SEIU's leadership has systematically cut the number of union positions in favor of at-will managerial bloat and non-union consultants. According to filings with the Department of Labor, SEIU spent $21.6 million outsourcing work to non-union consultants in 2017, much of which should have been done by union workers."
"Unfortunately, what SEIU tells the public and its members about union values contrasts sharply to its behavior toward its own workers," said Hoskins. "At our office, SEIU bosses have engaged in a prolonged union-busting campaign, even while bargaining a collective agreement with its union staff."