On Oct. 19, the Freedom Foundation gave public employees in Pittsburgh, Pa., a graphic look at just how much money their union siphons from their paycheck every year.
A team of Freedom Foundation staffers set up a public event in the downtown Market Squarefeaturing Freedom Foundation banners, tables full of materials and an inflatable "Cash Cube" that swirled realistic-looking bills of various denominations to symbolize the equivalent number of dollars the average government employee pays every year in union dues.
Of course, the first winter snowfall happened to land on the same day.
Local media also attended the event to interview the team and get video footage of passersby getting in and out of the "money tornado."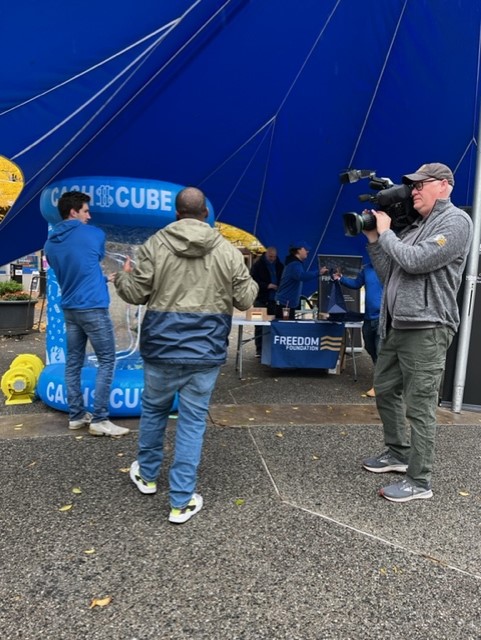 Freedom Foundation team members explained to non-governmental workers that by being a taxpayer, you, too, are funding political agendas without your knowledge.
Since 2018, unions have continued to lie to public employees, telling them their union dues and fees are mandatory.
A younger man walked up and asked what we were doing. After explaining the event, he said, "I'm not allowed to leave my union."

In fact, he was a public-sector union member whose right to opt out was reaffirmed by the U.S Supreme Court four years ago in Janus v. AFSCME. Not surprisingly, the union that takes gladly money out of his every paycheck hadn't bothered to inform him of this development.
It was an eye-opening day for many in Market Square.
One woman explained the impact of inflation and what she would do with an extra $700 a year, the average annual union dues and fees for a resident in Pennsylvania. She said she had to work two jobs to afford gas and put food on her table for her children.
The sad reality is that unions like hers were among the most critical funders of the administration responsible for so much of her misery.
These are the stories that keep the Freedom Fighters going and why we came to the streets of Pittsburgh.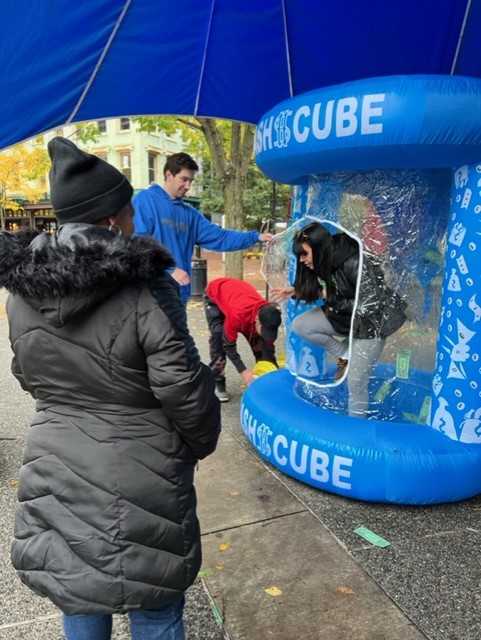 The day was a success. The Freedom Foundation will continue spreading the word about everyone's constitutional rights in the workplace, even if it requires three layers of clothing to stand outside.