America's public school system has a teachers' union problem. As reading and math scores hit their lowest level in decades, major teachers' unions like the National Education Association (NEA) and the American Federation of Teachers (AFT) continue to ignore the interests of teachers, instead spending the majority of dues revenue on a radical, left-wing political agenda.
Fully 81 percent of teachers believe the politicization of classroom materials is a significant problem in the United States. Nonetheless, the NEA has doubled down on disturbing education, providing teachers with guides to encouraging transgender youth, pronouns and "white supremacy culture resources."
Each year, the NEA and AFT host a variety of conferences for their members, focusing on themes such as "Racial & Social Justice" and "LGBTQ+ Social Justice." As an alternative, from July 10 to 12, the Freedom Foundation this year hosted a first-of-its-kind "Teacher Freedom Summit" to prepare public school teachers from across the country to combat the radical political agenda of teachers' unions.
The conference brought together 191 public school teachers from 26 states to Denver, Colo.
On Monday, the conference kicked off with a welcome reception and dinner featuring a virtual appearance from former Secretary of Education Betsy DeVos, who gave teachers a word of encouragement despite the state of public education.
Oklahoma State Superintendent Ryan Walters, the keynote speaker, followed, giving attendees hope for public education reform by using his own state as an example.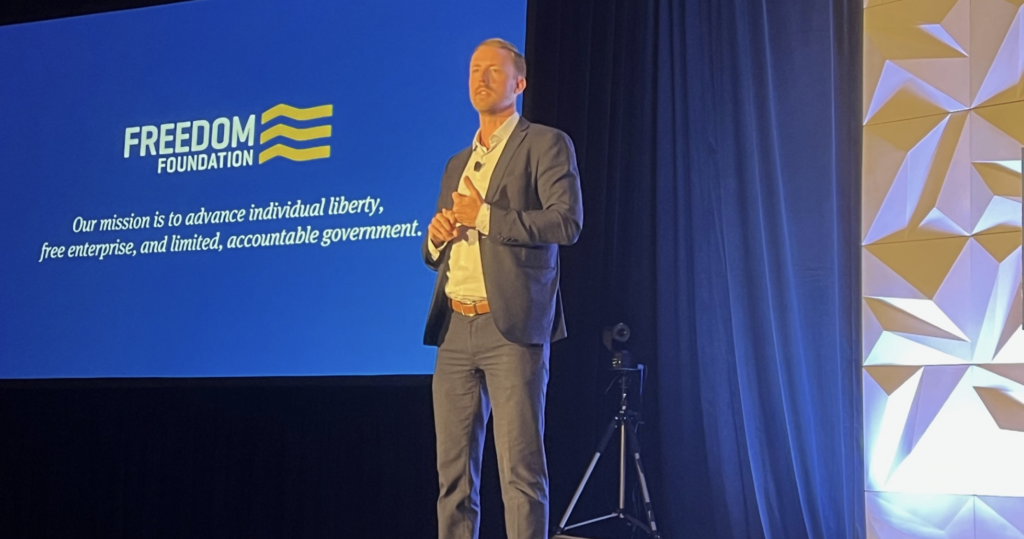 On Tuesday, Mark Janus, plaintiff in the landmark 2018 Supreme Court case Janus v. AFSCME, kicked off a full day of sessions with a word of encouragement based on his own experience fighting public sector unions in the Supreme Court.
Hoover Institute Fellow Michael Hartney provided an analysis of union spending, while Corey DeAngelis gave teachers insight into the benefits of school choice. Several members of the Freedom Foundation staff gave educators resources for community engagement, legal resources provided by the Foundation, and informative presentations about the true motives of teachers' unions.
The day concluded with a word from Florida Commissioner of Education Manny Diaz, Jr.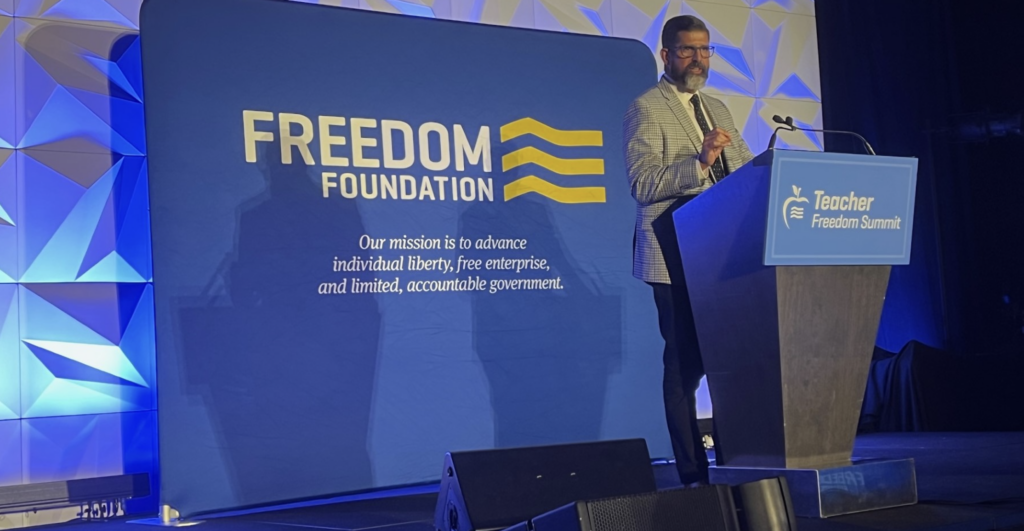 As the Summit concluded on Wednesday, attendees heard from a panel of policy experts on how to stand up against woke, left-wing material that continues to infiltrate the American classroom. Throughout the event, each speaker allotted time for a question-and-answer session, allowing teachers to engage directly with education experts.
Equipped with new knowledge, a new network of peers, and the support of the Freedom Foundation, teachers were excited to return to their districts to recruit their peers in the fight against the teachers' unions.
Afterwards, one teacher wrote, "Thank you a million times over! I've had to hold in tears … this has caused me so much reflection. This is just what I needed to keep teaching!"
Another commented, "before this conference, I felt isolated and intimidated. Thanks to (the) Freedom Foundation I feel connected, informed and ready to stand up for truth in my school!"
As one teacher put it, "The courage to act is necessary. We will be facing challenges. It is normal to feel scared, even intimidated. But what's more important is standing up for children and their families."
Through conferences, legal services, and outreach, the Freedom Foundation will continue to fight alongside teachers in the ongoing battle for the future of public education.