Christmas time is by far the most magical time of year for the Outreach Team here at the Freedom Foundation. As December brings Christmas visits to every state where the Freedom Foundation has a presence, canvassers in Washington have once again donned their festive apparel to call on government employees at their places of work.
Santa's elves began by spreading the joys of holiday savings to the local workers of Lewis County.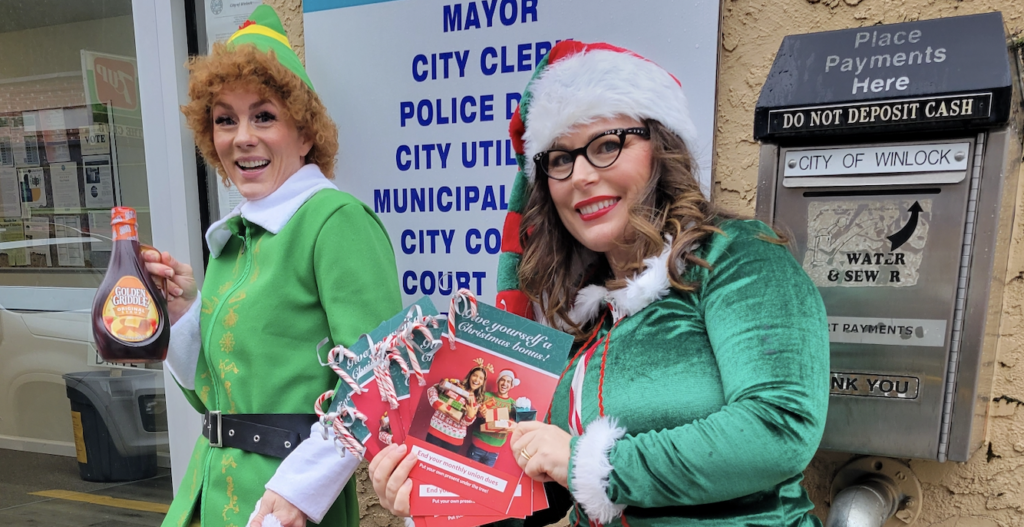 Located just south of the Freedom Foundation's office in Olympia, Lewis County is a predominantly rural community. Once a mainstay of the state's logging industry, many of the community's current residents have been hard hit by rising inflation, making Lewis County a great place for the elves to spread holiday cheer.
The message is simple — leaving behind your naughty union can help you save hundreds of dollars every single year.
That's a lot of eggnog.
On one of their visits to the Napavine City Hall, the elves were immediately greeted with big smiles from a local police officer. He was happy to see our canvassers and helped them find the main office where they could distribute Christmas Opt-Out cards to local city employees.
The Clerk's administrator exclaimed, "I love saving money! I'll make sure to get these (opt-out cards) to everyone here!"
Our newest elf, Lacey, observed, "I've canvassed all over this county, but I've never thought to do it dressed up as a Christmas elf. I love that workers are always smiling when they meet us. It's my favorite part."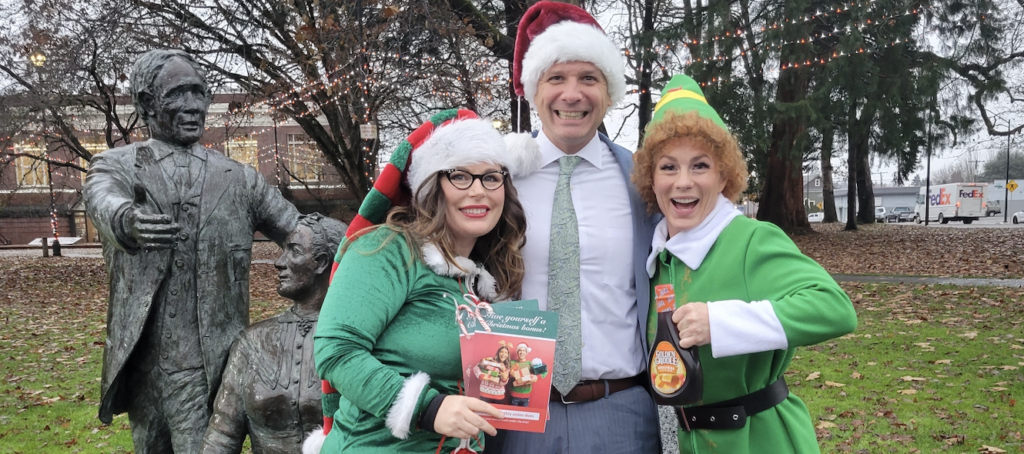 She even brought her own Maple Syrup, a festive callback to the 2003 movie Elf.
"What I love most about Christmas canvassing is everywhere we go we get asked why we have the costumes on," noted Washington Outreach Director Erin Volz. "It gives us a unique opportunity to share that public workers can make their own decisions about their union membership, and that they can gift themselves savings to the tunes of hundreds of dollars when they opt out."
It's true — Christmas canvassing has its own special feeling that many of our canvassing team members look forward to every year. It's not every day you get to dress up like Santa and his elves.
Even now, Santa's helpers are said to be traveling across the country looking for more public employees to bring Christmas cheer to. Washington may have been first, but they certainly won't be the last to receive a visit from our festive helpers.