Big Labor has always had big issues with crime in its ranks. From the days of Jimmy Hoffa, the notorious Teamsters' boss who created an intricate scam by using union money that was supposed to go into members' retirement accounts (to say nothing of his many other crimes), labor unions and crime have had a cozy relationship.
More recently, the United Auto Workers (UAW) has dealt with a slew of embarrassing arrests involving high-profile union representatives, with millions of dollars embezzled over multiple years from hardworking members' pockets.
And again, last week, California was reminded that crime still permeates public employees' unions when Manuel Torres, a retired probation worker for the county of Santa Barbara, was arrested and charged with embezzling more than $500,000 from the union he served as president for more than a decade.
He was arrested on July 29 on a 15-cound felony complaint for misappropriation of public funds, grand theft of monies from the Santa Barbara County Probation Peace Officers Association (SBCPPOA), forgery and false personation.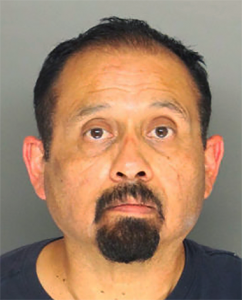 In addition, Torres will also be charged with three counts of failure to file an income tax return and eight counts of filing a false income tax return.
Torres was arraigned on July 31.
Apparently, the salary Torres was receiving was simply not enough for him to get by. As a probation officer, he was only making a measly $101,455 per year, or $175,282 when factoring in benefits and other pay.
Here at the Freedom Foundation, we will be watching gleefully as this story develops and always continue shining a spotlight on the corruption and criminal enterprises that permeate public employee unions.
If a public employee union is going to refuse to let those who want to leave their union cease paying dues, the least they could do is to stop stealing from the members forced to stay.