While 2020 certainly has had its challenges, none were enough to even slow down our mission at the Freedom Foundation.
Since arriving in Oregon five years ago, our team has worked tirelessly to inform government employees of their rights, with the U.S. Supreme Court finally affirming in 2018 what we knew all along — that mandatory union membership in the public workplace is unconstitutional.
Since then, the Freedom Foundation has sent millions of emails and direct mailings, visited thousands of homes and sent tens of thousands of texts and phone calls to Oregon's public employees.
And the results speak for themselves.
To date we've empowered more than 20,000 Oregonians to be their own best advocate and keep more of their own money in their paycheck. A novel idea.
The state's largest public union, the Service Employees International Union (SEIU) 503 has felt the brunt force of our campaign, and to date it has lost nearly 35 percent of its state employee membership.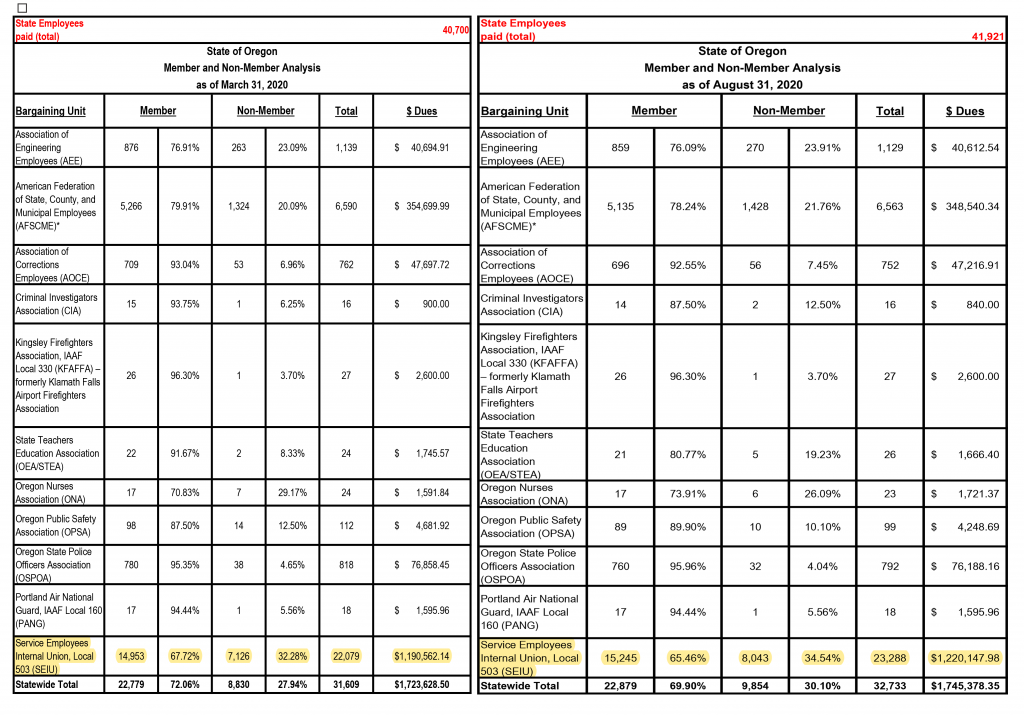 But in this season of giving, and we made sure to give plenty of attention to other unions, as well.
Both the Oregon chapter of the American Federation of Teachers (AFT) and the Oregon School Employees association (OSEA) have also said goodbye to more than 36 percent of their membership.
Losing over a third of your budget would be hard for just about anyone, but it seems to be especially difficult for union leaders, who've built a career on spending other people's money with impunity.
OSEA Executive Director Rick Shidiker outlined some of their woes in an April memo to chapter presidents, lamenting, "(W)e implemented a hiring freeze, closed field offices, cut phone lines, reduced travel and had management staff take a monthly furlough day".
When you're faced with deciding between keeping the lights on and funneling millions of dollars into the campaigns of Oregon's union puppet politicians, even the dimmest union leaders know what they have to do.
Oregon's 2020 political cycle saw big labor donate the least it has in years to its favored candidates and causes. Government unions in Oregon spent more than $15.6 million in the 2016 cycle. In 2020, they spent only $4.4 million.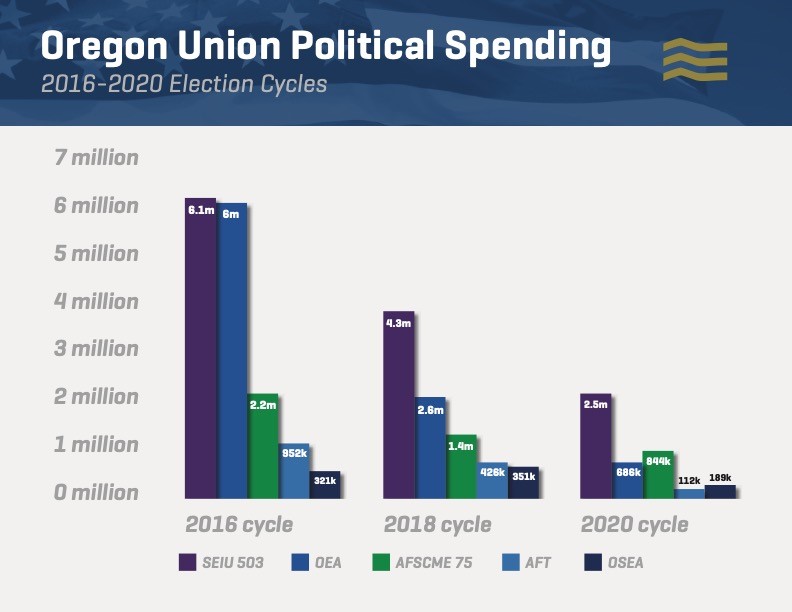 This is a win for everyone.
And union leadership knows exactly who to credit with these losses.
"We noticed that every time the Freedom Foundation did another mailing, email, or contact, there was an increase in membership withdrawals," wrote OSEA's finance chair Vicki Poyser.
Our hard work and your support made this happen.  With your help, you can count on even more of the same in 2021.