On Day 2 of the Freedom Foundation's holiday swing through the Eastern Seaboard, visiting government office buildings to inform public employees about their right to opt out of union bondage, Santa's helpers spent time with our good friend, Mr. Roland Roy, at his school bus site in Prince George's County, Md.
Mr. Roy is a passionate, freedom-loving bus driver, former union official and dues-paying member of ACE-AFSCME Local 2250, and he's been a vocal supporter of the Freedom Foundation at his work site in PG County.
Mr. Roy first learned about the possibility of leaving his union in 2016, when the U.S. Supreme Court heard arguments in Friedrichs v. California Teachers Association and was widely expected to ban mandatory union membership and dues in the public sector.
The case ended in a draw, however, when Justice Antonin Scalia died in mid-session. It wasn't until 2018 that the court finally, in Janus v. AFSCME, affirmed that forcing employees to fund a union against their will is a violation of their First Amendment rights.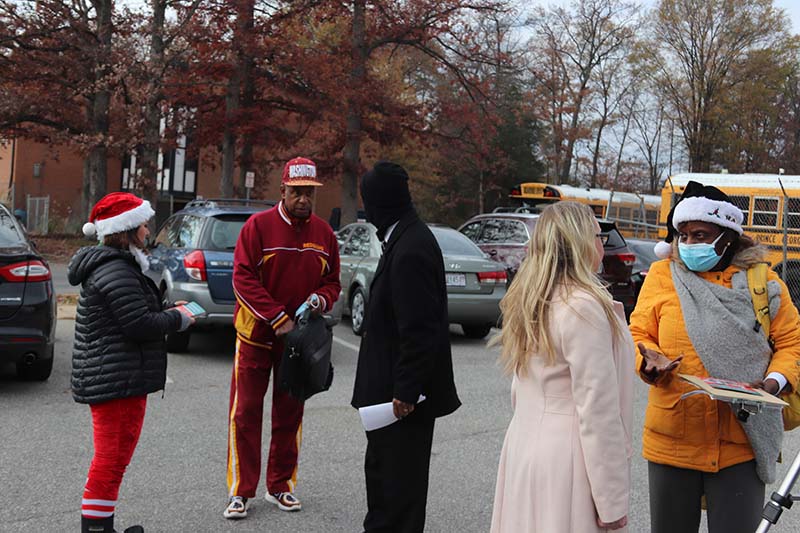 Mr. Roy watched immediately recognized the Janus meant he could leave his union behind and stop paying people who didn't truly represent his needs.
He shared with us, and his passing coworkers, his story and how they could give themselves a Christmas bonus of up to $440 per year by opting out of AFSCME.
Mr. Roy asked his fellow school bus drivers, "Did you know there is a general member meeting tonight on Zoom? Do you know who your union president is? Did you know you don't have to pay dues, and you will keep your job and benefits?"
To which there was a resounding, "No!"
Shortly after we arrived with our video camera, we were joined by a tall gentleman who stood back a bit to observe what we were doing. After a few moments of recording video, we introduced ourselves to him and found out he is the bus site supervisor, and he was called to come see who we were and what we up to.
(Someone at the worksite was concerned we might be from the local news station, because only a few weeks prior, Mr. Roy got a camera crew to come speak with him about hourly wages and bus routes — and that the union wasn't helping.)
Once the supervisor realized we weren't from the media and that we were just speaking with employees about their rights, he wished us a good day and left. But the message had been sent: Officials at the worksite did not like seeing a video camera on the premises.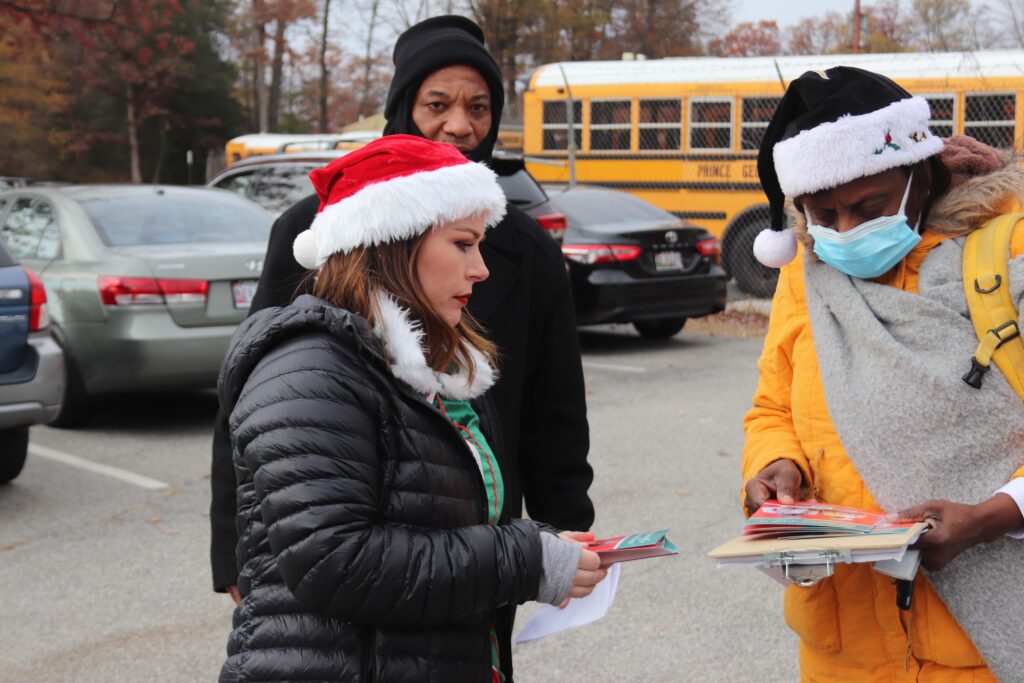 We had great conversations with Mr. Roy's coworkers, and we got many smiles and laughs about our elf costumes.
One woman who approached us explained that she had been trying to opt out for several years only to be largely ignored by the union. She was so thankful we were there to help her and her friends to finally be heard.
"We're all hurting for money this year," another woman said. "I just put $39 in my gas tank. Every little bit helps!"
"I could put that $440 in a savings account," exclaimed the man in the Redskins hat.
Remember that general union member meeting that was scheduled for that night? It was canceled 15 minutes after we left. No explanation. The announcement simply said a meeting would be postponed until next month.
So much for being there for the people who pay you.