This has been a record week for the Freedom Foundation in California as more than 400 public employees submitted opt-out forms to our Post Office box and through our website. Over the past few weeks, public employees across California have received multiple e-mails, mailers and phone calls informing them of the depths of their unions' political spending during recent elections.
Through no fault of their own, many public employees are simply not aware of where their money is being spent.
Included in these 400 opt-outs, we also received kind letters thanking us for the services we offer free of charge: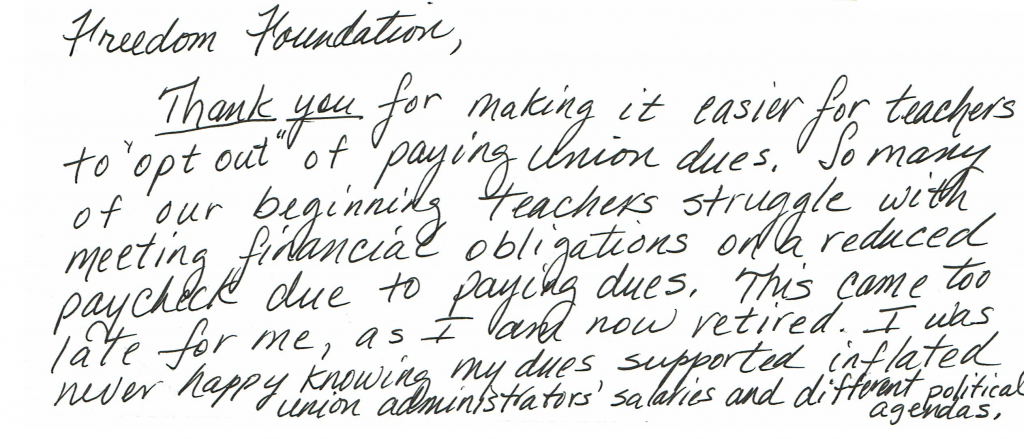 "Thank you for making it easier for teachers to 'opt out' of paying union dues. So many of our beginning teachers struggle with meeting financial obligations on a reduced paycheck due to paying dues. This came too late for me, as I am now retired. I was never happy knowing my dues supported inflated union administrators' salaries and different political agendas"
While we couldn't be happier providing these services to public employees, it's not always as simple as just signing an opt-out form and getting your money back. Unions have found creative ways to twist the law and create traps that snare public employees into years of paying union dues against their will.
One woman, who will remain nameless, wrote a plea on the back of her opt-out form hoping that her union will take notice.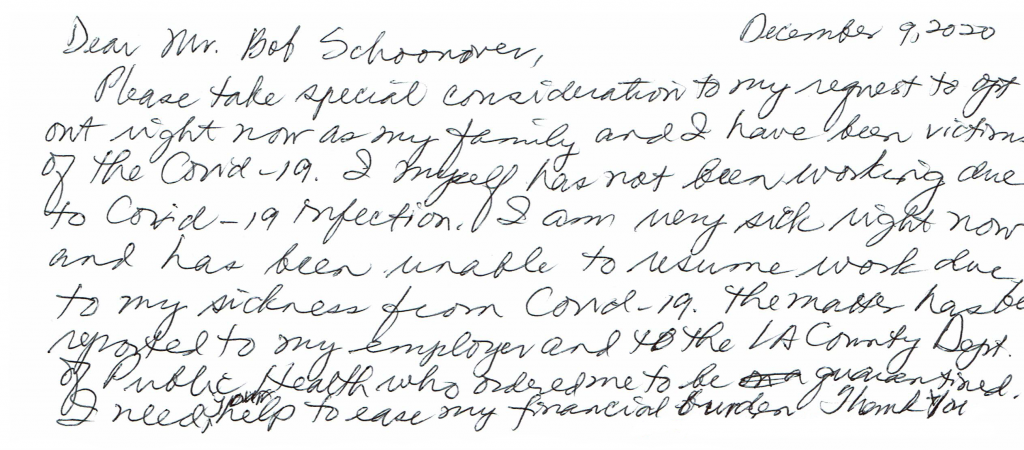 "Dear Mr. Bob Schoonover (SEIU 721 President),
Please take special consideration to my request to opt-out right now as my family and I have been victims of COVID-19. I myself have not been working due to COVID-19 infection. I am very sick right now and have been unable to resume work due to my sickness from COVID-19. It has been reported to my employer and to the LA County Dept. of Public Health who asked me to be quarantined. I need help to ease the financial burden. Thank you."
The note is incredibly poignant, but public employees should not have to beg in order to exercise their constitutional rights. Without the Freedom Foundation to stand up for them, they might have to.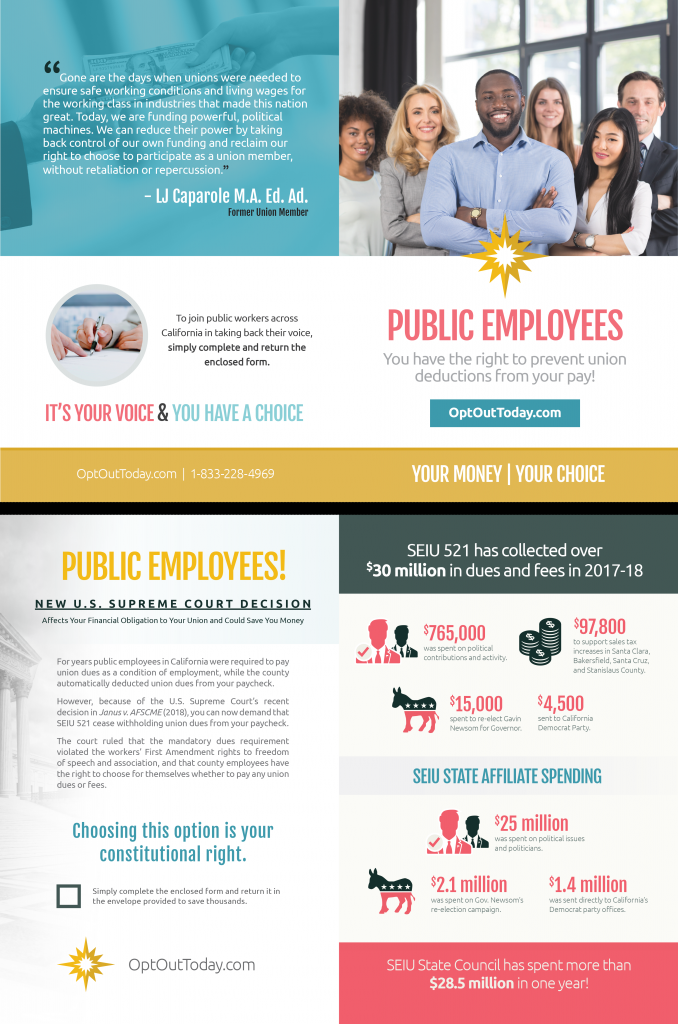 That's why the work we do is so important, and why 400 opt-outs in the last week is such a monumental achievement for public employees who stand to save a collective $300,000 per year. We provide the backing so that public employees can fight for their rights.
It doesn't matter why they need the money. Maybe they don't believe their money should be funding political action they disagree with, or they simply don't like their union. It's their right — full stop.
While we make our way into the holiday season, please join us in congratulating these public employees taking their voice (and their money) back.