Every year at the Freedom Foundation, we have a tradition of making the holidays an extra special time for government employees — by freeing even more of them from their union than we do in other months of the year.
After all, when could be a better time to spend your own dues money rather than watching it line the pockets of union leaders and fund a political agenda only a Grinch could love?
Thousands of public employees put extra presents under the tree last year, and this year, we went all out. So far, our holiday outreach efforts have resulted in nearly 3,500 public employees gaining their freedom, and that number is only growing.
As always, Santa and his elves did most of the work — in numerous states all across the country.
In Washington, canvassers once again donned their festive apparel to visit government buildings in the Puget Sound region and beyond. Informational opt-out cards — and candy canes, of course — were handed out to public employees, who were ecstatic to learn more about their constitutional right to cease paying union dues.
They even paid a visit to the Scrooges at the Department of Labor & Industries.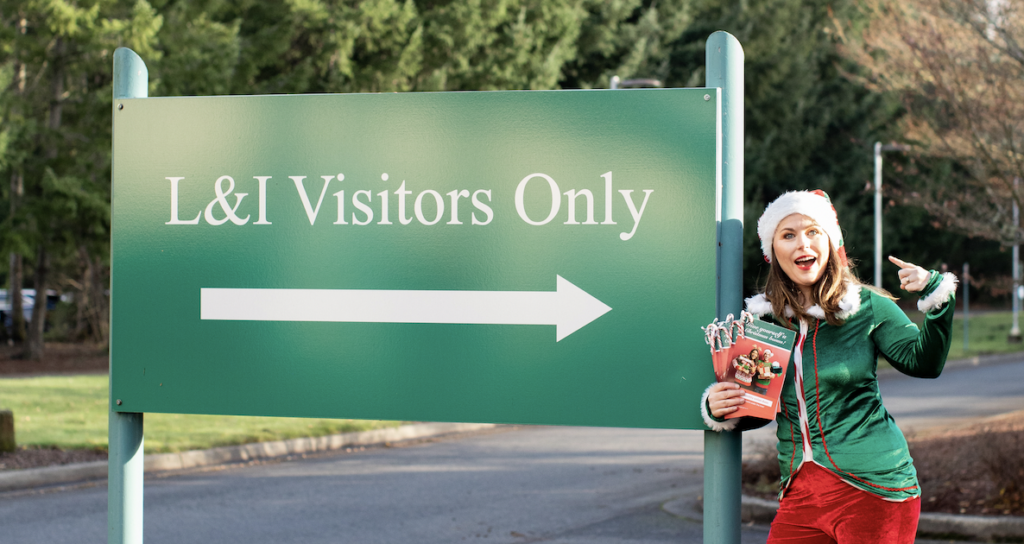 In Oregon, Santa visited a number of state agencies around Salem and left information in the lobbies of a number of public office buildings.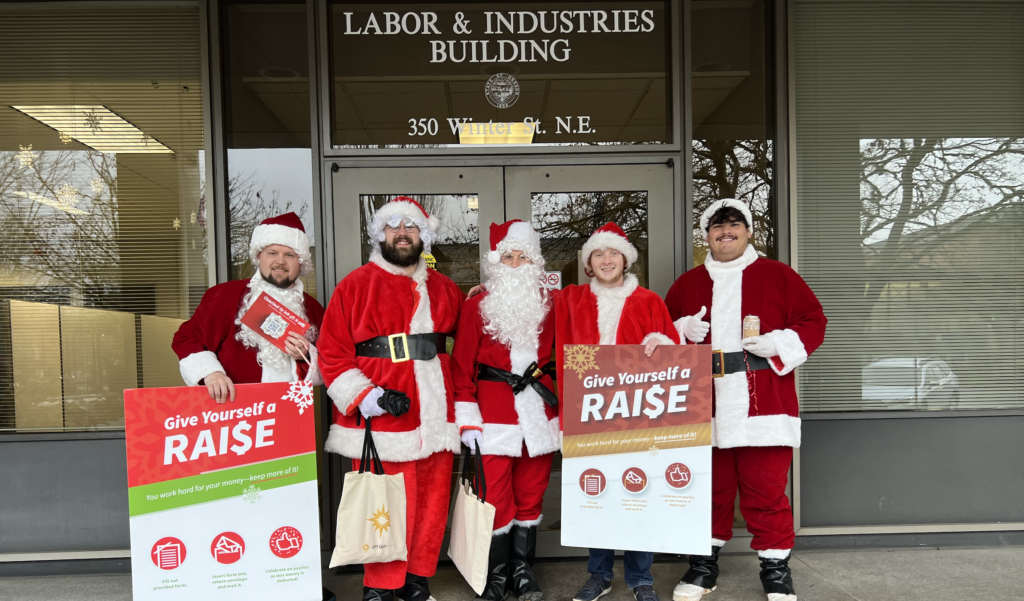 Down in sunny California, canvassers visited government buildings all over Sacramento and spoke with hundreds of public workers. Many of our canvassers reported the joyous mood of public employees being greeted by our jolly helpers.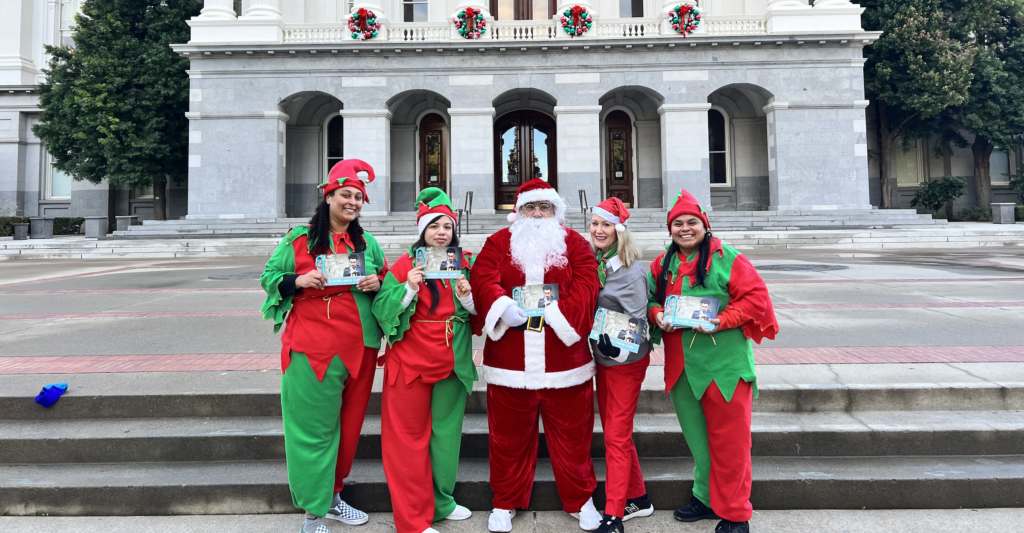 Over on the east coast, canvassers in Ohio spoke to a pair of union-represented janitors who were having difficulties making ends meet due to the current state of the economy. Both jumped at the opportunity to save an additional $700 every year.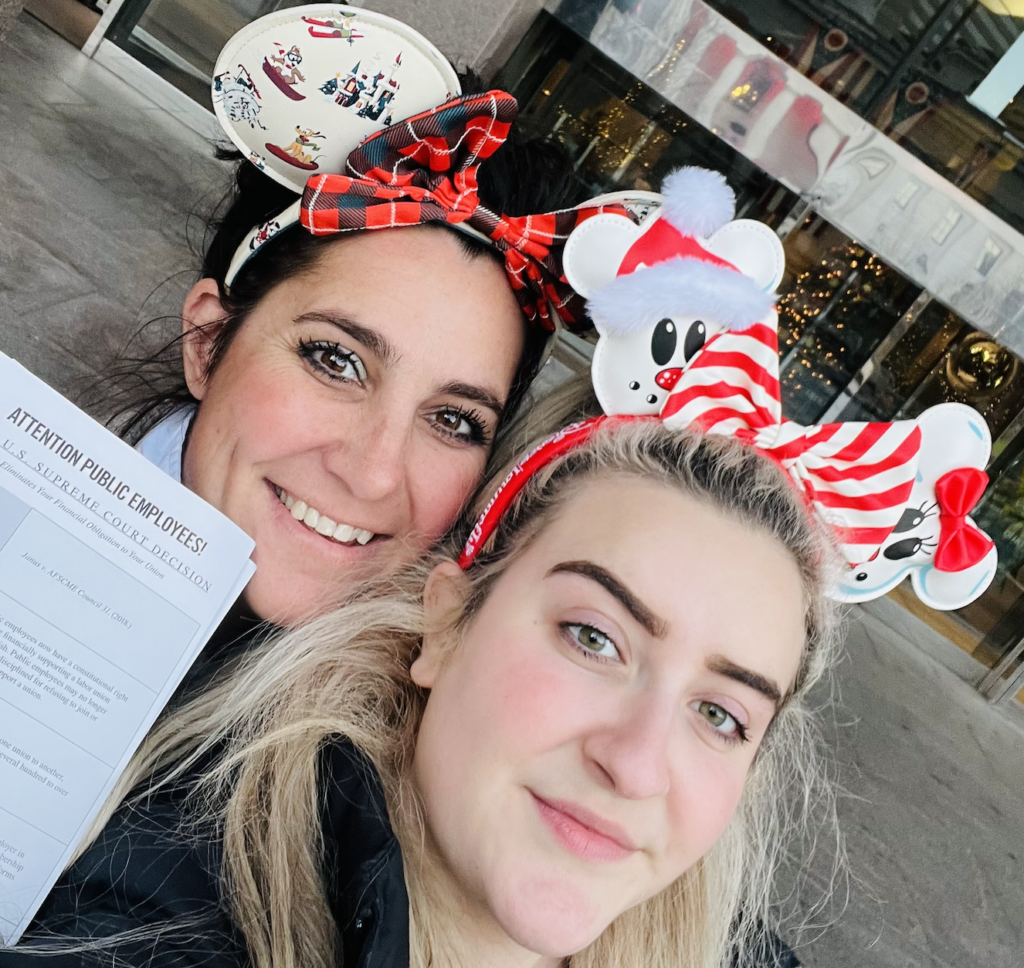 It's not just canvassing that makes Christmas so special at the Freedom Foundation. This year, we sent hundreds of thousands of holiday-themed opt-out mail pieces to public workers mailboxes across the country.
In fact, we sent mail to 25 states — half the country.
But that's not all. We also sent more than 1 million e-mails informing public employees they "didn't need to depend on Santa to put some extra gifts under the tree this year."
Lastly, we're also running a digital media campaign to more than 160,000 public employees across the country we believe are highly likely to cease paying union dues.
It's been a big year here at the Freedom Foundation, and December is shaping up to be the largest month of an already record-breaking year. Around the country, more employees are being informed about their right to cease paying union dues than ever before.
While there's plenty to celebrate, everyone here at the Freedom Foundation knows that our success this year means that we need to try even harder to outdo ourselves in 2023.
We can't rest on our laurels, there are still hundreds of thousands — if not millions — of public employees across the country who still lack the proper education to make an informed choice about their union membership.
We spread cheer all year long in 2022, but we went out with a bang in December.
And just wait until the unions see what we're planning for 2023.